This Giant Cow is an International Sensation
Nov 30, 2018
Every other day internet is obsessed with something and their current obsession is the steer Knickers. A neutered bull is whooping 6 feet 4 inches from hoof to shoulder and is taller than other cows.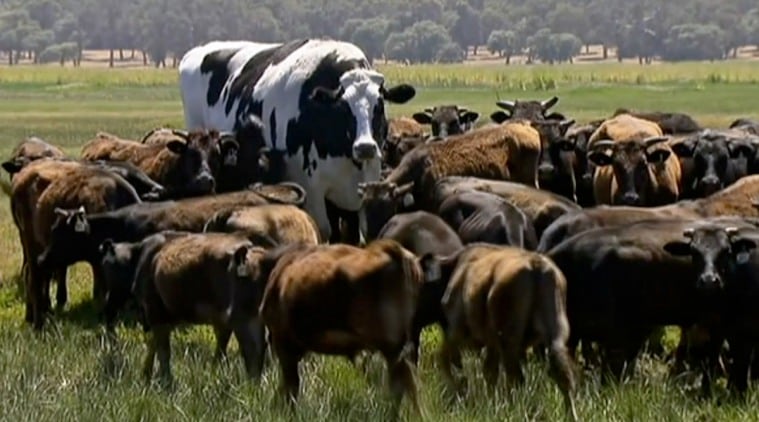 @via
Geoff Pearson the owner said: "I didn't expect it to go as far as it has. I've been called every 10 minutes since four o'clock this morning," Knickers was first bought as a "coach" – a steer that leads other cattle – at the age of about 12 months. "He was always a standout steer from the others, a bit bigger than the rest,"
Pearson also told that Knickers was too heavy to go to the slaughterhouse. "We have a high turnover of cattle, and he was lucky enough to stay behind,"
@via
As per Australian media Knickers is believed to be the tallest steer in the country and weighs about 1.4 tons. Instead of becoming steaks and burgers, 7-year-old Knickers will get to live out his life in Pearson's fields in Lake Preston, southwest of Perth.
Check out how people reacted when they got to know about Knickers:
unpopular opinion: knickers the giant cow is nightmare fuel

— sarah ?? (@butchgilmore) November 28, 2018
How can I be expected to sleep at night when there's people out there who think Knickers The Giant Steer is a cow. What if it was a dairy herd. Where in cattle anatomy do they think milk comes from. What have they been milking.

— Ciaraíoch ???? (@Ciaraioch) November 29, 2018
What do you think ?