Interesting Facts About Abu Dhabi
Nov 06, 2019
Abu Dhabi is a beautiful place and is the capital and second-most populous city after Dubai in the United Arab Emirates. It is a surprising mix of turquoise waters, historic sites, iconic landmarks, dunes and amazing golf experiences. But we tell you some other interesting facts about Abu Dhabi.
• Other than the impressive landmarks there is also a beautiful beach life in Abu Dhabi. Abu Dhabi consists of 700 kilometers coastline and has 200 islands
@via
• It was designed by Japanese architect Dr. Takahashi in 1967 with the guidance of Sheikh Zayed.
@via
• Abu Dhabi is a big producer in the dates industry. The country produces 76,000 tonnes of dates every year.
@via
• The Capital Gate Building is one of the most impressive Abu Dhabi landmarks and is one of the best places to go in Abu Dhabi
@via
• It also has the world's largest rug which is 60,546-square-foot it took over a year to complete with the help of more than a thousand weavers.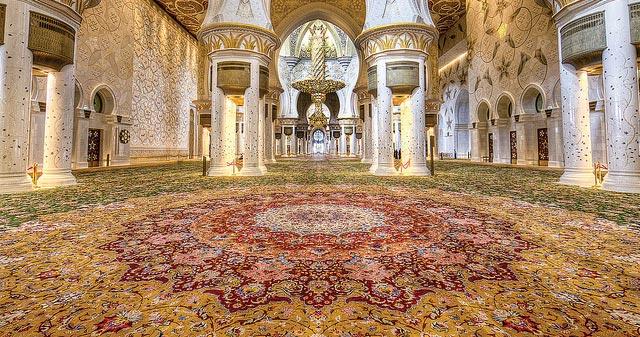 @via
• The Ferrari World in Abu Dhabi is a record-breaking theme park with 37 record-breaking rides and attractions.
@via
What do you think ?