Larger Than Life Food Items
Sep 23, 2020
Everything in this world can get bigger and better. The same is the case with food so if you are bored with normal-sized food, there are some places that serve large food items around the world. Here is a list of giant food items available so go through and let us know which one will you like to try:
LAVO, Nevada, United States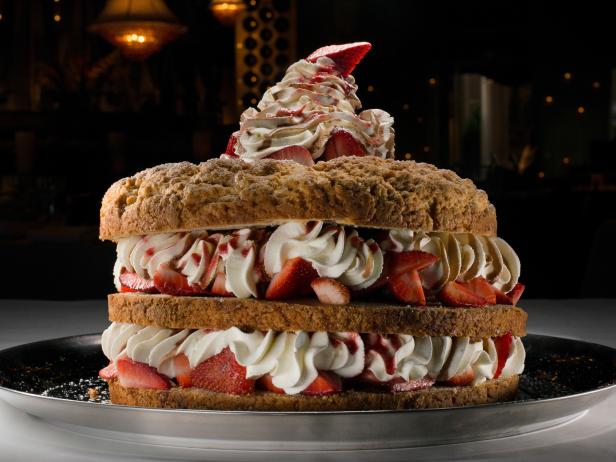 @via
This place serves massive Skyscraper Strawberry Shortcake. The dish comes complete with massive slices of shortbread, ample whipped cream and pounds — yes, pounds — of strawberries.
Claw BBQ, Dubai, United Arab Emirates
@via
It is a 5.2 pounds burger that comes with lettuce, tomato, fried onions and pickles. It also has a side dish of chilli cheese fries.
Big Mama's and Papa's, California, United States
@via
Big Mama's and Papa's serves the world's largest deliverable pizza, measuring an astonishing 4.5 by 4.5 feet. The massive pie is cut up into 200 slices, and costs $250.
Bard's Burgers & Chili, Kentucky, United States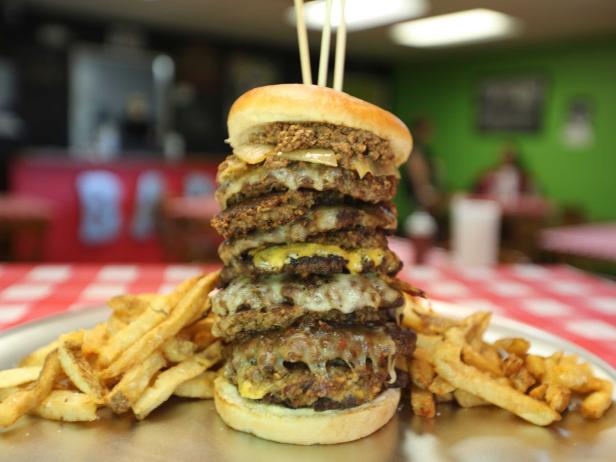 @via
The Cincinnasty includes six beef patties smothered in cheese, bacon, a Cincinnati breakfast meat called goetta, onion rings and signature chili.
Ice Cream In Tennessee
@via
16 scoops of ice cream in one tub topped with 3 bananas, 3 big brownies, marshmallows, chocolate sauce, orange candies, sugar cones. 
Dosa in Bangalore
@via
A 4-foot long dosa served in one of the most famous joints, RK Dosa Camp in Bangalore!
What do you think ?