Man Sheds Weight For A Roller Coaster Ride
Aug 07, 2020
Stories of weight loss are quite inspiring in different ways. Recently a man named Ohio Jared Ream has inspired us with his amazing weight loss journey. He lost 45 kilos in less than a year to be able to get in shape for a ride in this favorite theme park called "Kings Island".
He fell in love with roller coasters ever since he first visited the theme park. But, he started gaining a lot of weight because of which he was not able to get on the roller coasters.
Motivated by his passion for roller coasters and desire to ride the new Orion giga coaster at Kings Island, Jared Ream began a life-changing journey, losing 190 pounds. https://t.co/XOSWDhyCqb #KingsIsland pic.twitter.com/yZKEhY6vym

— Kings Island (@KingsIslandPR) July 20, 2020
But when the theme park announced a new ride named "Orion", he became motivated to get back into shape so that he could experience it. He underwent an intense weight loss regime and lost about 45 kilos in less than a year.
Commenting on this feeling he said: "I just kept thinking about how lucky I was to be there. Not only was all the hard work worth it for my health, but I was also finally getting to now experience my passion again — something I hadn't been able to do for
@via
After getting fit enough to go on a ride again, he went on the Orionfour with complete precautions keeping in mind the risk of COVID-19.
@via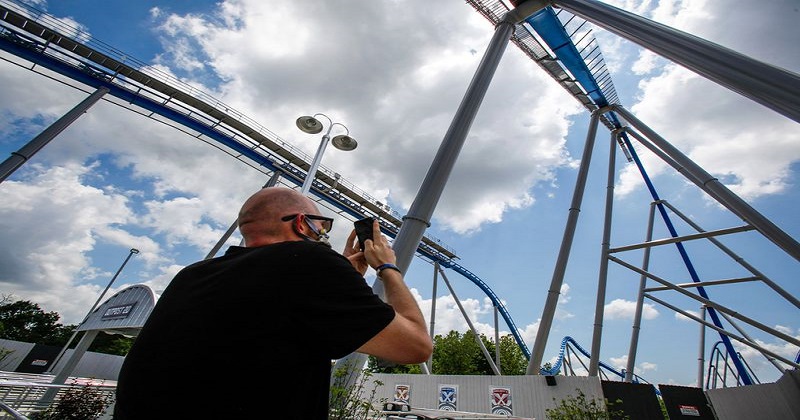 @via
This is really inspiring.
What do you think ?