Schitt's Creek Wins Emmys: Reasons you Must Watch the Show
Sep 28, 2020
In this lockdown, a lot of us were hooked to our mobile phones or laptops for entertainment and during this time people discovered a wonderful show - Schitt's Creek. The show is about the Rose family who have just gotten bankrupt and they have to rebuild a life without their money. It revolves around how they build their new life. The show has won nine awards so we found out some reasons why the show is a winner and is loved by people.
LGBTQ representation and acceptance
@via
One reason why Schitt's Creek is loved and stands out of the crowd is the portrayal of relationships. When approaching the track of a gay relationship, most shows tend to speak of the burden that the relationship comes with. We see David's romance blossom on the show and by the third season, it's the central theme as his business partner and boyfriend Patrick (played by Noad Reid) decide to get married. Patrick and David are just like any other couple.
Moira Rose is the Queen of the Show
@via
Moira Rose played by Catherine O'Hara won her first Emmy for Schitt's Creek. She plays the role of a woman who uses hair, makeup, and clothing as her armour. She is the glamour the town of Schitt's Creek needs. She might not be too much of a mother but when the time needs her to pull things together, she steps in.
Amazing comedy
@via
Moira and Johnny's relationship is probably what makes the viewer feel sympathetic towards them. They are funny and made for each other.
Alexis and David are the Best Siblings Ever!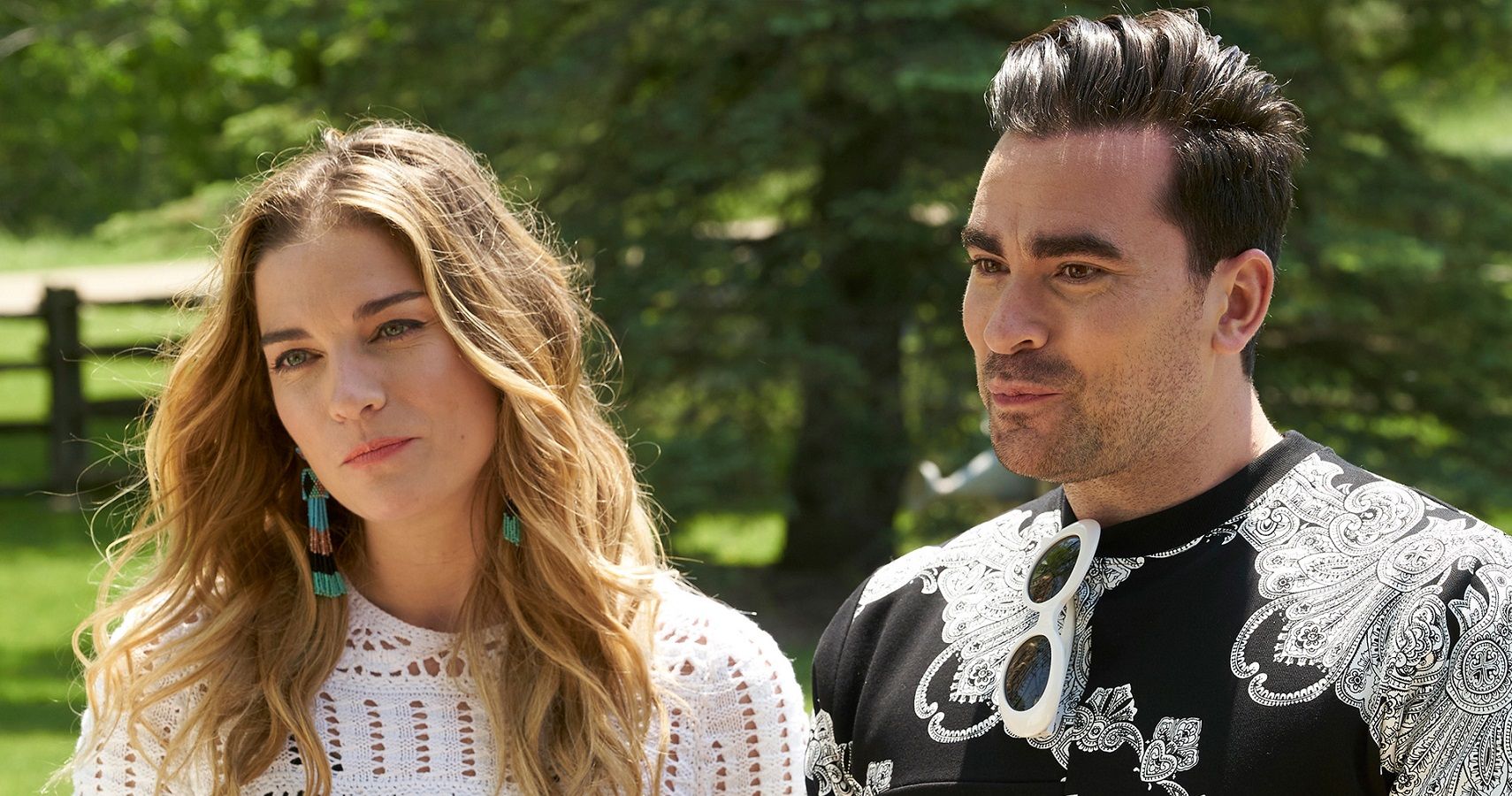 @via
Just from the starting, the show sets the line for their relationship. They call each other everything but always have each other's back when really needed. David is a true elder brother.
It is filled with people who can't be defined so you need to watch them.
What do you think ?