The Frogs Married for Rain are Now Divorced
Sep 13, 2019
If the news of marrying off frogs wasn't that shocking for you then here is another one. Members of Om Shiv Seva Shakti Mandal in Bhopal got a frog couple divorced two months after their wedding to stop the continuous rain affecting Madhya Pradesh.
@via
In July, two frogs were united in holy matrimony in Udupi as a grand gesture to appease the Gods responsible for bringing rains to the region.However, the nuptials are now being called off after just over two months owing to excess rain in the state.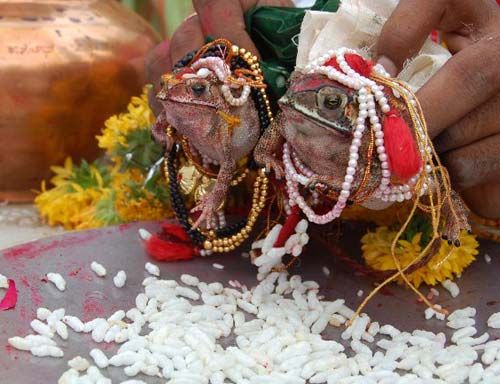 @via
It's true…desperate times do call for desperate measures.
What do you think ?