There is a Nutella House Where You Can Stay!
Nov 25, 2019
If you love Nutella then we have a surprise for you all , a NUTELLA themed hotel is opening next year - and you could stay for free. Hotella Nutella will open in California in January 2020 with free flights being offered to and from the hotel.
It will allow its visitors to relax in the vicinity of things designed after taking inspiration from Nutella.
@via
There will be Nutella jar-themed pavements, bed, alarm clocks,and everything else that you can think of.
The breakfast menu will also be filled with dishes related to Nutella. Everything from pillows to bedsheets will have Nutella pictures on them.
@via
In fact when in the house, you will be offered food classes by chef Geoffrey Zakarian and Tanya Holland who will teach the guests to make the perfect Nutella breakfast.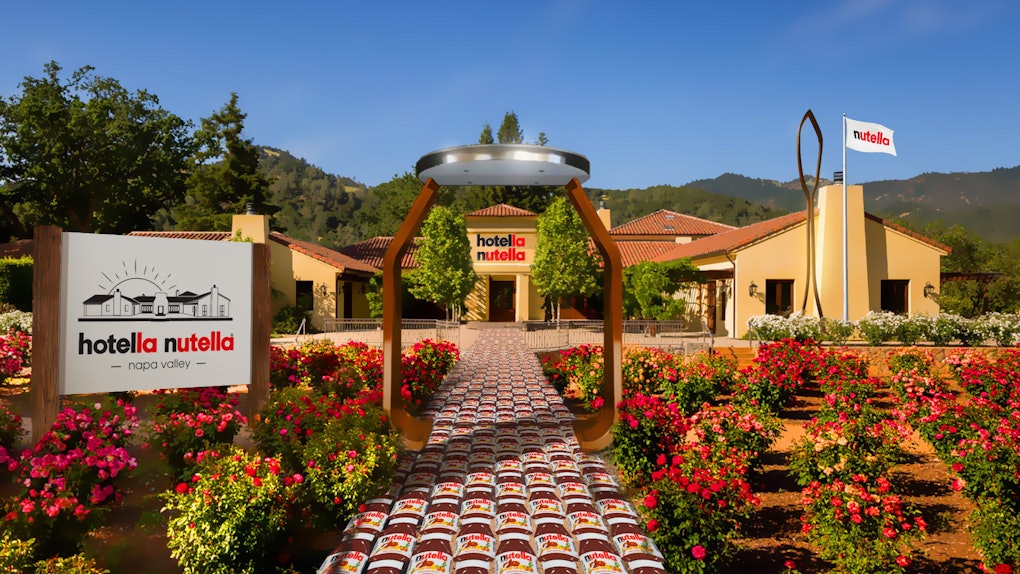 @via
The only catch is that you have to enter to win, as it is only open for one weekend.To win a two-night stay at the hotel, you need to send a 60-second video reflecting your passion for Nutella at breakfast. You also need to be from the US, and enter by December 8.
What do you think ?